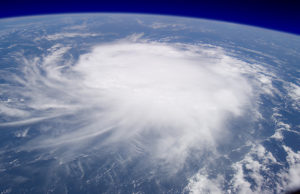 This has been a challenging week for families in Florida. They have had to prepare for a catastrophic storm. Many families had to purchase food, water, batteries and other supplies. Thousands have had to evacuate their homes. There was uncertainty about Hurricane Irma's path, and non-stop news coverage giving up to the minute information. Children have been off of school, businesses have closed down and lost revenue, and divorced parents with time-sharing schedules have had to work out alternate plans.
These changes can cause stress for children who may not understand the reason for the disruption. They may be confused by the changes in the routine, and scared by the news they have seen on TV. IN the article "Talking to Children About Disasters," HealthyChildren.org summarizes advise from the American Academy of Pediatrics (2004) about how to children of different ages about disasters. Bringing the information to a level of understanding, and explaining that the adults are cooperating in order to maintain a safe environment can help a child to cope with the confusion. For the complete article, go to: https://www.healthychildren.org/English/healthy-living/emotional-wellness/Pages/Talking-to-Children-about-Disasters.aspx
Stay safe Floridians, you are in our thoughts and prayers!