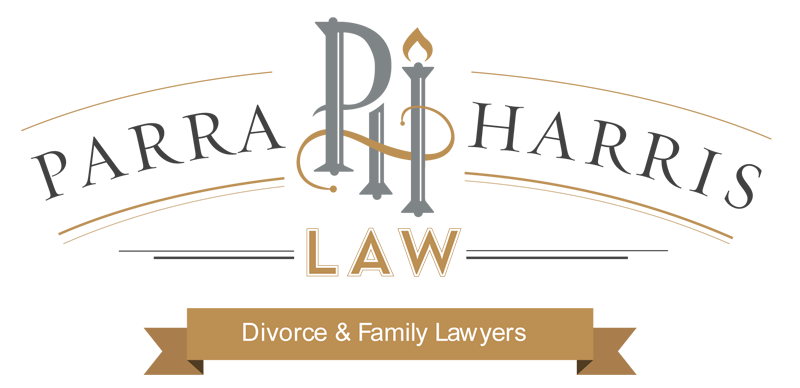 Familia. Asuntos.
Más que su abogado, su socio en la ley
Conoce a Paola Parra Harris
Abogado de derecho familiar de Jacksonville
Voted Preeminent for Highest Level of Professional Excellence since 2016 by Martindale-Hubbell, Paola Parra Harris enjoys a reputation as a tough and passionate advocate for her clients. Voted "Abogada del año"Por sus compañeros en la Asociación de Mujeres Abogadas de Jacksonville, Paola Parra Harris ha estado practicando el Derecho de Familia en Jacksonville desde 1998.
After founding Parra Harris Law in 2016, she was recognized as Ultimate Attorney in Family Law in 2019 by The Business Journal and as Woman of Distinction by the Gateway Council of Girl Scouts. The Mayor's Hispanic American Advisory Board also awarded her as the Business Leader of the Year in 2019.
Paola has a family of her own, takes the concerns of her clients seriously and is a zealous advocate for each and every client. She takes special pride in the fact that her law practice focuses in all areas that affect family disputes and that her team is successful in achieving positive results for their divorce and family law clients in Northeast Florida. She is proud of the dedicated and experienced team at Parra Harris Law who care about your matters: Family. Matters.
Que hacemos
The Abogados de derecho familiar en Jacksonville at Parra Harris Law have been practicing Divorcio y derecho familiar for more than 50 years. We understand the sensitive and complex issues that family law cases present.
Brindamos formas efectivas y eficientes de alcanzar sus objetivos y al mismo tiempo nos aseguramos de que comprenda sus opciones y derechos en el camino.
Whether resolving your family law matter amicably through negotiation or mediation, or when necessary, by litigation, we are prepared to fight as an abogar en su nombre to make sure that your best interests are represented.
Nuestras áreas de práctica de derecho de familia
Understanding the risk of litigation is key in any legal situation. No one wants to end up in court with family. Paola's approach to resolution is by far among the best I have ever seen. Her knowledge of the law, unprecedented, her willingness to fight for you, unprecedented and her stern approach in doing what is best for all parties, is by far what you want on your side. She was perfect in every way and after almost 4 years, we all left shaking hands and giving hugs and a family was whole again. I can't thank Paola and her firm enough for going the distance for my family. Bar none, Paola Parra Harris is the best is what she does.
K.McCafferty
Jacksonville
Paola escuchó cada detalle de mi complicado caso y formó un plan para cada contingencia. No importa qué complicación inesperada surgiera, ella estaba lista para manejarla rápidamente con previsión, dedicación y compasión.
KG
Lado sur
Soy nuevo en el país y no entendí todos los procedimientos de mi divorcio. Paola me lo explicó todo. Ella fue muy paciente y amable. Siento que tenía una defensora y una abogada y ella me ayudó a encontrar mi voz en el país.
ES
San José Jacksonville
Just wanted to Thank You for ALL you've done for me. It's been seven years since we started my divorce settlement and life has been so much easier. My daughter is now 21 years old and has completed lil over a year in the US Air Force as an Security Force Officer and is doing good. I thank God for you all the time.
JT
Jacksonville
Divorce is personal and painful for every side of the experience. It is important you feel a connection with who is guiding you through this difficult process. Paola Parra Harris listened and treated our situation with confidentiality and care. She maintained communication and a steadfast initiative throughout. The most important piece through it all was emotional protection of my children. A lawyer and a mother, Paola Parra Harris' extensive experience in the field allowed my family to achieve both personal privacy and fiscal stability.
GJ
San Marco, Jacksonville
Spotlight de la comunidad
AWARDS AND RECOGNITIONS
AV Preeminent Peer Rated Attorney – Martindale-Hubbard – 2017 – Present
Woman of Distinction – Girl Scouts Gateway Council – 2019
Ultimate Attorney in Family Law – Jacksonville Business Journal – 2019
Business Leader of the Year – Mayor's Hispanic American Advisory Board – 2019
Woman Lawyer of the Year – Jacksonville Women Lawyers Association – 2012
Top 10 Most Influential Hispanics of North Florida – EcoLatino 2011
Up & Comer – Jacksonville Business Journal – (2003)
COMMUNITY AND LEADERSHIP
Sulzbacher – Board of Directors – Secretary (2021-22)
UNF Hicks Honors College – Dean's Leadership Council (2021 – present)
Rotary Club of Jacksonville (2019 - actualidad)
Sulzbacher, Board of Directors (2018 – Present)
Leadership Florida – Cornerstone Class 39
Asociación de Abogados Hispanos del NE de Florida, Fundador y Presidente (2004-2005)
Colegio de Abogados de Jacksonville, Copresidente del Comité de Naturalización (2003 - Presente)
Asociación de Abogados de Florida, Comité de Quejas (2014 - 2017)
Asociación de Mujeres Abogadas de Jacksonville - Presidenta (2002-03)
Florida Association of Women Lawyers – Treasurer (2001-02)
Florida Coastal School of Law, Profesor adjunto (2011 - 2012)
Mayor's Hispanic American Advisory Board, Chair (2011 – 2012)
Equipo de transición legal del alcalde Alvin Brown (2011)
Read It Forward Jacksonville Coalition, miembro de la junta asesora (2015 - 2017)
Leadership Jacksonville Class of 2003, (Selections Committee 2003 – Present)
North Florida Hispanic Leadership Alliance, Board Member (2008 – Present)
Club Rotario de San José, Presidente (2012 - 2013), Tesorero (2011 - 2012), Secretario (2010 - 2011).
Grupo de trabajo de JaxPort (2014 - 2015)
Catholic Charities of Jacksonville, Chairman (2017-18); Board of Directors (2011 – 2018)
Junior League of Jacksonville, Junta Directiva (2006 - 2007)
Rotaract of Florida's First Coast (President, 2002-2003; Secretary, 2001 – 2002)
Catholic Lawyers Guild, Member (1997 – Present)
The Bolles School, Parent Association (2011 – Present)
San Jose Catholic Church – Catechist (1999 – Present)
Southside United Methodist Church – VBS Teacher (2008 – 2012)